July 2, 2012 at 6:59am
Home
Things Shaped like the USA
In honor of July 4th this week, we're giving you 5 things shaped liked the United States
1. Meat USA!!!
Oh yeah. That is one nice cut of America right there.
2. Grass USA!!!
3. Skillet USA!!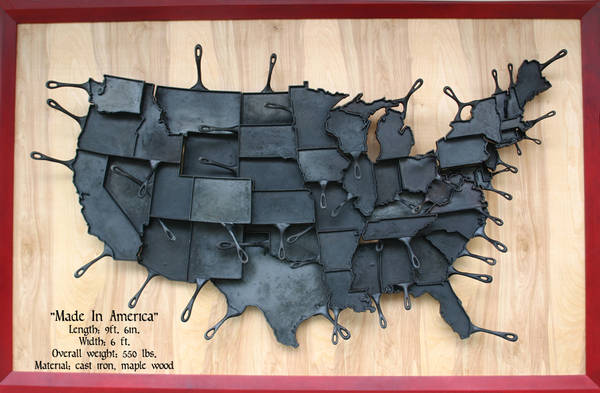 That's 550 pounds of solid American skillet
4. Soap USA!!!
5. Cutting Board USA!!!
Combine 1, 2, 3 and 5 and you've got yourself a 4th of July, my friend. And I guess throwing in some soap couldn't hurt either.